Ori and the Will of the Wisps
From the creators of Ori and the Blind Forest - the acclaimed adventure game with more than 50 awards and nominations - comes the highly-anticipated sequel, Ori and the Will of the Wisps. Embark on an all-new adventure in a vast and exotic world where you'll encounter towering enemies and challenging puzzles on your quest to unravel Ori's true destiny.
Spesifikasi PC :
MINIMUM:
OS: Windows 10 Version 18362.0 or higher
Processor: AMD Athlon X4 | Intel Core i5 4460
Memory: 8 GB RAM
Graphics: Nvidia GTX 950 | AMD R7 370
DirectX: Version 11
Storage: 20 GB available space
RECOMMENDED:
OS: Windows 10 Version 18362.0 or higher
Processor: AMD Ryzen 3 | Intel i5 Skylake
Memory: 8 GB RAM
Graphics: Nvidia GTX 970 | AMD RX 570
DirectX: Version 11
Storage: 20 GB available space
Play on Steam
Doom Eternal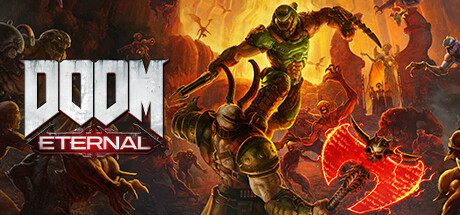 Hell's armies have invaded Earth. Become the Slayer in an epic single-player campaign to conquer demons across dimensions and stop the final destruction of humanity.
The Only Thing they Fear... Is You.
Experience the ultimate combination of speed and power in DOOM Eternal - the next leap in push-forward, first-person combat.
Slayer Threat Level At Maximum
Armed with a shoulder-mounted flamethrower, retractable wrist-mounted blade, upgraded guns and mods, and abilities, you're faster, stronger, and more versatile than ever.
Unholy Trinity
Take what you need from your enemies: Glory kill for extra health, incinerate for armor, and chainsaw demons to stock up on ammo to become the ultimate demon-slayer.
Enter Battlemode
A new 2 versus 1 multiplayer experience. A fully-armed DOOM Slayer faces off against two player-controlled demons, fighting it out in a best-of-five round match of intense first-person combat.
Persona 5 Royal
Persona 5 Royal is packed with new characters, confidants, story depth, new locations to explore, and a new grappling hook mechanic for stealthy access to new areas. With a new semester at Shujin Academy, get ready to strengthen your abilities in the metaverse and in your daily life. Explore Tokyo, unlock new Personas, customize your own personal Thieves Den, discover a never-before-seen story arc, cutscenes, alternate endings, and more!
Persona 5 Royal presents a unique visual style and award nominated composer Shoji Meguro returns with an all-new soundtrack.
Platform : PS4
Release Date : 03/13/2020
Final Fantasy 7 Remake
Mako─the lifeblood of the planet and the fuel that powers the city of Midgar...
By exploiting this resource through their Mako Reactors, the Shinra Electric Power Company has all but seized control of the entire world. A ragtag group of idealists, known as Avalanche, are one of the last bastions of resistance.
Cloud, an elite SOLDIER operative turned mercenary, takes part in an Avalanche operation to destroy Mako Reactor 1 in the city of Midgar.
The bombing plunges the city into fiery chaos, and amidst the raging inferno, Cloud is tormented by visions of a bitter enemy long thought dead.
After this hallucination fades, he meets a young woman selling flowers, who offers him a single yellow blossom.
In that instant, a host of swirling shadows surround them.
Once more begins a story that will shape the destiny of an entire world.
Platform : PS4
Release Date : 04/10/2020
Resident Evil 3 Remake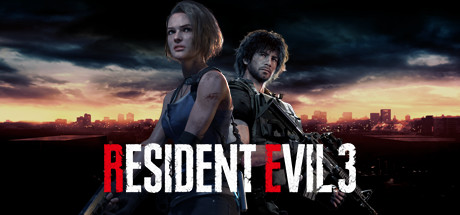 Jill Valentine is one of the last remaining people in Raccoon City to witness the atrocities Umbrella performed. To stop her, Umbrella unleashes their ultimate secret weapon; Nemesis!
Also includes Resident Evil Resistance, a new 1 vs 4 online multiplayer game set in the Resident Evil universe where four survivors face-off against a sinister Mastermind.
Release date : 3 April 2020
MINIMUM:
Requires a 64-bit processor and operating system
OS: WINDOWS® 7, 8.1, 10 (64-BIT Required)
Processor: Intel® Core™ i5-4460 or AMD FX™-6300 or better
Memory: 8 GB RAM
Graphics: NVIDIA® GeForce® GTX 760 or AMD Radeon™ R7 260x with 2GB Video RAM
DirectX: Version 11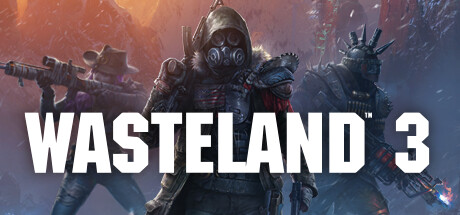 In Wasteland 3 the fate of Arizona depends on the fate of Colorado.
You are a Desert Ranger, fighting a losing battle to keep your beloved Arizona alive, when the self-proclaimed Patriarch of Colorado radios, promising aid if you'll do a job he can only entrust to an outsider—rescue his land from the ambitions of his three bloodthirsty children.
So you travel from the scorching deserts to the frozen mountains and start from scratch, building a new base, finding a snow-worthy vehicle, training new recruits, and fighting your way through hostile wilderness—all the while trying to decide who to trust in land torn apart by corruption, intrigue, warring factions, crazed cultists, cutthroat gangs, and bitter sibling rivalries. You're not even sure you can trust the Patriarch, but since he holds the survival of Arizona in his hands, can you afford not to?
Wasteland 3 is a squad-based roleplaying game from inXile entertainment, featuring challenging tactical combat, hours of exploration, and a deep, reactive story full of twists, turns, and brutal ethical decisions. Play in single-player or co-op as you create a squad of up to six Rangers, and customize them with perks and abilities geared to your playstyle. You even get your own battle truck—the Kodiak—you can upgrade into a hardened war beast, bristling with weapons, to help mow down your enemies.
Saving Colorado isn't going to be easy, but Arizona is counting on you, so... don't screw it up.
Release date : 19 May 2020
MINIMUM:
Requires a 64-bit processor and operating system
OS: Windows 8.1/10 (64 bit)
Processor: Intel Core i3-2120 | AMD Phenom II X4 960T
Memory: 8 GB RAM
Graphics: GeForce GTX 750 Ti | Radeon RX 460
Storage: 22 GB available space
Sound Card: DirectX compatible sound card
Jin Sakai must set aside his samuraitraditions andforge a new path, the path of the Ghost, and wage an unconventional war for the freedom of Tsushima.
Platform : PS4
Release Date : Summer 2020
Marvel's Avengers
Assemble your team of Earth's Mightiest Heroes, embrace your powers, and live your Super Hero dreams.
Marvel Entertainment and Square Enix® are excited to unveil Marvel's Avengers, an epic action-adventure game that combines cinematic storytelling with single-player and co-operative gameplay. Developed by Crystal Dynamics® in collaboration with Eidos-Montréal™, Nixxes Software, and Crystal Northwest, the game features an original story and delivers the definitive Avengers gaming experience. Assemble into teams of up to four players online, master extraordinary abilities, customize a growing roster of Heroes, and defend the Earth from escalating threats.
Marvel's Avengers begins at A-Day, where Captain America, Iron Man, the Hulk, Black Widow, and Thor are unveiling a hi-tech Avengers Headquarters in San Francisco — including the reveal of their own helicarrier powered by an experimental energy source. The celebration turns deadly when a catastrophic accident results in massive devastation. Blamed for the tragedy, the Avengers disband. Five years later, with all Super Heroes outlawed and the world in peril, the only hope is to reassemble Earth's Mightiest Heroes.
Featuring regular content updates, Marvel's Avengers will take players on an epic journey delivered over multiple years. This game is what's next for the Avengers.
Platform : PS4/PC/XBOX ONE
Release date : 09/04/2020
Cyberpunk 2077
Cyberpunk 2077 is an open-world, action-adventure story set in Night City, a megalopolis
obsessed with power, glamour and body modification. You play as V, a mercenary outlaw going after a one-of-a-kind implant that is the key to immortality. You can customize your character's cyberware, skillset and playstyle, and explore a vast city where the choices you make shape the story and the world around you.
Platform(s): PC, PS4, Xbox One
Release date: September 17, 2020
MINIMUM:
OS: Win 7 64
Processor: Intel Core i5-2500K 3.3GHz / AMD FX-8320
Graphics: AMD Radeon R9 380 or NVIDIA GeForce GTX 960 2GB
VRAM: 2GB
System Memory: 8 GB RAM
Storage: 70 GB Hard drive space
DirectX 11 Compatible Graphics Card
God Fall
Godfall is a brand new, next-gen looter-slasher, set in a bright fantasy universe filled with heroic knights and arcane magic. Godfall is a fantasy action RPG that utilizes high-impact third-person melee combat to engage players as they hunt for loot, don legendary armor sets, and defeat vicious enemies. As players face challenging missions in the world of Godfall, enemies and bosses will reward fans with head-turning loot as they are vanquished. Godfall can be played entirely in solo, duo or three-player coop, providing fun for all.
Platform : PS4 / PS5
Release date : Holiday 2020
Skull and Bones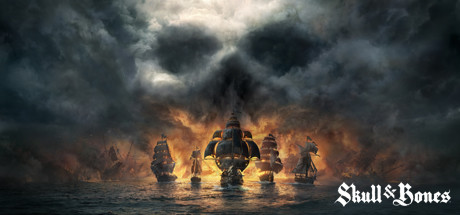 It is the Golden Age of Piracy. Renegade captains command the most powerful weapons on Earth: warships.
To go from underdog to pirate king, you must master sailing and naval combat while building powerful alliances no one can take down.
SAIL INTO AN OPEN WORLD OF MULTIPLAYER CONFLICT
• Test your pirate skills by competing against both powerful factions and rival players for the riches of the Indian Ocean.
• It's your choice: hunt solo as a lone wolf, or team up with a pirate gang and dominate across different game modes.
EXPERIENCE NAVAL COMBAT REDEFINED
• Become the ultimate pirate with Skull & Bones' RPG-like progression system. Choose the ship best suited to your playstyle & upgrade it, using the loot you have plundered. Make the best choices for your equipment, weapons & crew.
• Harness the innovative wind system in order to approach combat your way with a wide number of tactical options at your disposal.
FORTUNE FAVORS THE BOLD
• As you venture forth, you'll discover the Indian Ocean is never tranquil and that the PvPvE shared world of Skull & Bones is systemic and ever-evolving.
• Fortunes will give insight into changes in Weather, Conflict, and even upcoming Cataclysms.
Platform(s): PC, Xbox One, PS4
Release date: TBC 2020
MINIMUM:
Directx 12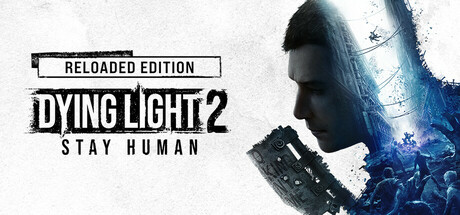 It's been 15 years since humanity lost to the virus.
The last great human settlement exists within an unforgiving, infected world, plunged into a modern dark age. During the day, bandits, factions and starving survivors roam the streets scavenging for scraps - or someone to take them from, by violence if necessary. At night the infected roam free, evacuating their dark hideouts to prey on the living.
You are Aiden Caldwell, an infected survivor. Your exceptional agility and brutal combat skills make you a powerful ally and a valuable commodity in this dangerous world. You can achieve things no one else can. Enter places no one else dares. With your unique abilities you have the power to be an agent of change within this decaying metropolis.
The fate of the city is in your hands.
MINIMUM:
Requires a 64-bit processor and operating system