Half-life Alyx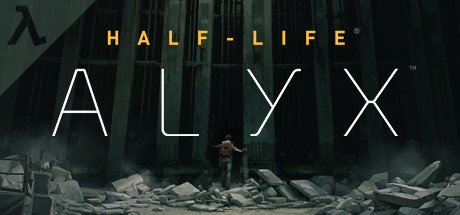 Half-Life: Alyx is Valve's VR return to the Half-Life series. It's the story of an impossible fight against a vicious alien race known as the Combine, set between the events of Half-Life and Half-Life 2.
Playing as Alyx Vance, you are humanity's only chance for survival. The Combine's control of the planet since the Black Mesa incident has only strengthened as they corral the remaining population in cities. Among them are some of Earth's greatest scientists: you and your father, Dr. Eli Vance.
As founders of a fledgling resistance, you've continued your clandestine scientific activity—performing critical research, and building invaluable tools for the few humans brave enough to defy the Combine.
Every day, you learn more about your enemy, and every day you work toward finding a weakness.
Spesifikasi PC :
OS: Windows* 10
CPU: Intel® Core™ i5-7500 processor or better
RAM: 12GB of system memory
Graphics card: NVIDIA* GeForce GTX 1060 or AMD* Radeon RX 580
GPU RAM: 6GB of video memory
Play on Steam
Journey to the Savage Planet
WELCOME TO THE PIONEER PROGRAM! AS THE NEWEST RECRUIT OF KINDRED AEROSPACE – THE 4TH BEST INTERSTELLAR SPACE EXPLORATION COMPANY – YOUR JOB IS TO DETERMINE IF THE PLANET ARY-26 IS FIT FOR HUMANS. YOU MAY BE SHORT ON EQUIPMENT AND EXPERIENCE, BUT GOOD LUCK!
YOUR MISSION INCLUDES:
• PLAY WITH A FRIEND – PLAY SOLO OR ONLINE WITH A FRIEND. IF YOU HAVE ONE.
• EXPLORE AND CATALOG THE FLORA AND FAUNA. FROM STRANGE SPHERICAL BIRDS TO HALLUCINOGENIC PLANTS TO 'FESTERING ALIEN ORIFICES.' TRY NOT TO DIE.
• NO EXPENSE SPARED* – YOU GET SOME COOL TOOLS FOR FREE, LIKE A LASER PISTOL, ROCKET BOOSTER PACK, AND 'PROBE', BUT IF YOU NEED SOMETHING YOU HAVE A SLICK 3D PRINTER THAT CAN TURN SPACE TRASH INTO SWEET ITEMS.
• ARE YOU ALONE? – BONUS MYSTERIES! COMPLETE YOUR SURVEY OF THE PLANET TO FIND OUT. YOU'LL KNOW YOU'RE ON THE ROAD TO COMPLETION WHEN YOU'VE HEARD THE WORDS 'CUCUMBER SH*TWATER' AND FOUND THE 'FESTERING BUTTHOLE'.
Spesifikasi PC :
OS: Windows* 10
CPU: Intel® Core™ i5-7500 processor or better
RAM: 4GB of system memory
Graphics card: NVIDIA* GeForce GTX 660 or AMD* Radeon HD 7950
DirectX: Version 11
Link to Buy
Destroy All Humans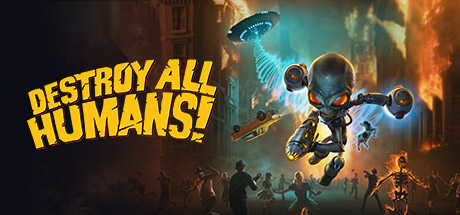 The cult-classic returns! Terrorize the people of 1950s Earth in the role of the evil alien Crypto-137. Harvest DNA and bring down the US government in the remake of the legendary alien invasion action adventure. Annihilate puny humans using an assortment of alien weaponry and psychic abilities. Reduce their cities to rubble with your flying Saucer! One giant step on mankind!
Experience the evil side of a 50s alien invasion story
(Re)Discover why this game is considered one of the funniest ever created
Faithfully rebuilt from scratch in new galactic glory
Enjoy Crypto's unique weaponry like the Anal Probe Gun
Pose as pathetic humans to infiltrate their fragile democracy
Use psychokinesis to send enemies flying or bombard them with random objects
Freely traverse explorable cities from 50s America using your jetpack
Obliterate humanity's primitive architecture with your flying saucer
Includes the restored, much-rumored, never before seen: Lost Mission of Area 42!
Spesifikasi PC :
OS: Windows* 10
CPU: Intel® Core™ i7-3930K processor or better
RAM: 8GB of system memory
Graphics card: NVIDIA* GeForce GTX 1060
Storage: 25GB of available space
Play on Steam
Phantom Brigade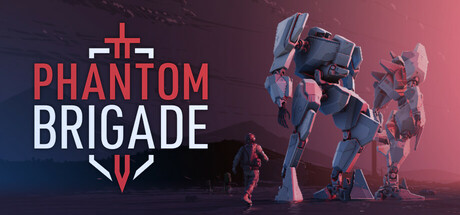 Phantom Brigade is a hybrid turn-based & real-time tactical RPG, focusing on in-depth customization and player driven stories. As the last surviving squad of mech pilots, you must capture enemy equipment and facilities to level the playing field. Outnumbered and out-gunned, lead The Brigade through a desperate campaign to retake their war-torn homeland.
• Cinematic spin on the turn-based genre
• Predict enemy movements, orchestrate precisely timed countermeasures and watch the action unfold.
• Strategy - Make high-level tactical decisions on the world map, manage your base, and decide how to apply your limited resources.
• Tactical combat - Take command of your squad in varied missions ranging from sabotage of enemy equipment and infiltration of high tech facilities to convoy ambushes and challenging outpost onslaughts.
• Customization - Featuring a rich customization system, the game enables you to fine-tune performance of your mechs, install a wide selection of equipment and access a wealth of cosmetic options. Make your ready to face any challenge - in style.
• Destructible environments - It's not a proper game about walking tanks without some falling buildings. The game allows every square meter of every scene to be destroyed. Blow up any cover and collapse buildings over your enemies.
Spesifikasi PC :
OS: Windows* 10
CPU: Intel® Core™ i5-4460 processor or better
RAM: 16GB of system memory
Graphics card: NVIDIA* GeForce GTX 1060 or AMD* Radeon R9 390X
Storage: 10GB of available space
DirectX: Version 11
Play on Steam
Okay, sekian spesifikasi pc game untuk antisipasi game di 2020 ini. semoga teman-teman sudah mempersiapkan untuk memainkan game-game di atas.